Do you want to Study in Iran?
Edu.Iran is one of the most reliable online source of advice and assistance for the international students wishing to embark on a course of higher education in the Islamic Republic.









Edu.IRAN | Student Testimonial | First Step to the Future | Sharif University of Tech, Kish Campus
Iranian teenage girl wins UCMAS title for 4th consecutive year | Edu.IRAN | Study in Iran
Study in IRAN | Apply at Edu.IRAN | Get Admission at Top Iranian Universities
Applying to IRAN Made Easy | An Introduction to Edu.IRAN's Website
Nanotechnology Achievements by IRAN | Dreaming of Studying in IRAN? | Apply Now at Edu.IRAN
Our mission is to provide international students with personalized education guidance and support for the purpose of pursuing education in Top universities across Major Iranian cities of Tehran, Isfahan, Mashhad, Shiraz, Tabriz, Qazvin, Hamedan and many more.
Edu.Iran is always ready to help ensure you take the right step to fulfil your dreams and unleash your potentials.
Despite the harsh international sanctions imposed by the international community on the Islamic Republic since its establishment, the Iranian people have managed to make a lot of scientific breakthroughs and record discoveries that are difficult to enumerate. Thus, the Iranian state and its people were able to precede the few other countries leading the world in development and prosperity.
During the last two decades, Iranian universities have succeeded in reserving a semi-permanent place on the list of the best countries in the world in terms of the quality of education and its ability to produce content that meets the requirements of the technological and scientific development the world is living in nowadays.
According to reports, the study of 25 countries with the highest global scientific growth shows that the rate of growth of science production in Iran reached 16%, which is the highest growth rate of science production in recent years. This result demonstrates the high academic capacity of Iranian researchers.
In addition, the report of the researchers of Dutch University of Leiden, which issued in 2016 a list of the top 100 universities in the world, shows the presence of four universities from Iran in this list in ranks ranging between 50 and ninety-eight.
That is how, Iranian universities have become a destination for many seekers of knowledge around the world and from the neighboring countries of the Islamic Republic of Iran in particular.

EFFICIENT APPLICATIONS
We are ever-ready to assist you in every step of the way. From filing applications to your university of choice, till securing you an offer letter; we will ensure that your application process runs smoothly and successfully.

PROFESSIONAL COUNSELLING
Our team of counsellors are there to offer specific advice regarding course guidance, University availability, and entry requirements that meet both your aspirations and budget.

COMPREHENSIVE SUPPORT
We are fully committed to provide high-level of support in every step of your journey. Our team are well-informed, detailed and readily available to offer support in assisting your every query.

POST APPLICATION SERVICES
In the hope to ensure your safety and successful transition, our experienced personnel will make appropriate arrangement for offer acceptance, payment guidance, VISA, pre-departure briefing, and airport pick up upon successfully receiving an offer.
This is what few of our customers have to say about our services.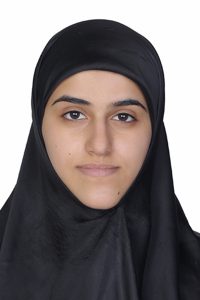 With the help of Edu.IRAN, I could determine the right university that matched my interest and budget. My application process was completed quickly and professionally. I did not have to make a practical effort myself and the visa was sent to my door step.
MD (Medical Sciences,Behshti Univ.)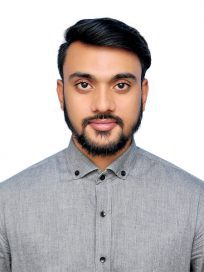 Edu.IRAN not only assisted me with documentations and attaining educational visa, but even helped me choose the right place for learning Persian Language, accommodation and even the food. By the way, they also provided a luxurious Airport pickup.
B.A TV Direction (IRIB Univ.)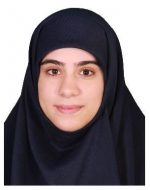 Going to Iran for studies needed a reliable and trustworthy source, to provide me with the information and process the documents. Edu.IRAN treated me like a family member, kept me updated throughout the application process.​
B.A. Animation (IRIB Univ.)
Frequently asked questions